Nursing
Take a peek at our nursing roles across a range of clinical settings.
Healthcare Assistants
Browse our range of Healthcare Assistant roles.
Support Worker
Find your next Support Worker role right here
Theatres
We have a variety of roles for Theatre staff across the country.
Internal roles
Find out about the jobs available within our offices.
Our Values
We're committed to giving our staff, clients and candidates the best experience possible.
1
Care
By building a culture of togetherness, we nurture and support our staff to help them thrive. We listen to people's needs and provide ongoing training and development.

2
Quality
Our expertise in Healthcare Recruitment enables us to work to the highest professional standards. We're proud to provide the highest quality service for our staff and clients.

3
Making a Difference
We employ high calibre staff who provide the most reliable and trusted service to our clients. It's these talented, dedicated people that enable us to make a real difference.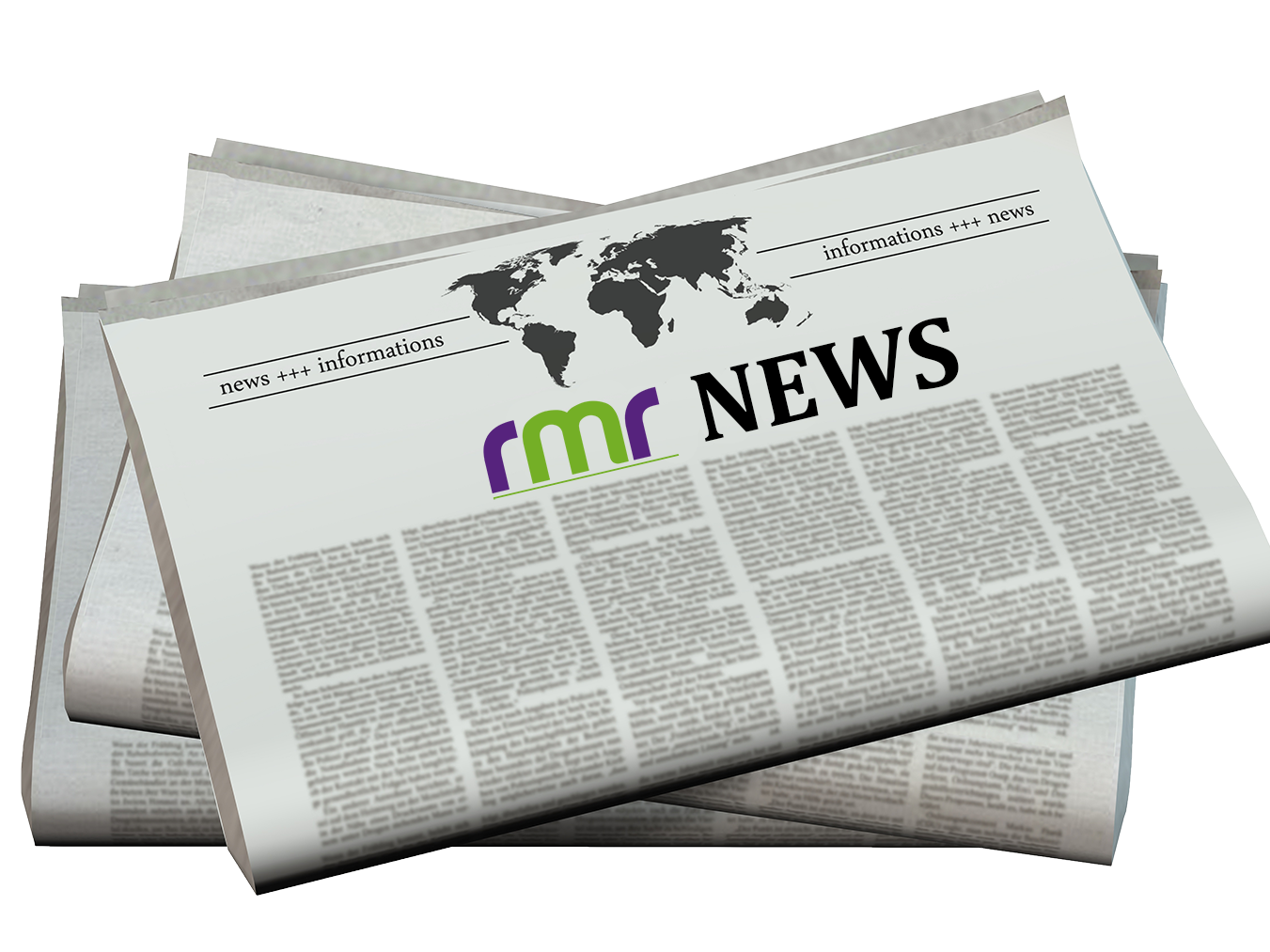 Keep up to date with the latest news from RMR.
Announcements, staff news stories, and general shenanigans for our teams.
Our Locations
We're a Scottish company who specialise in supporting Scotland's healthcare market. So why not pop into one of our offices for a coffee and a chat.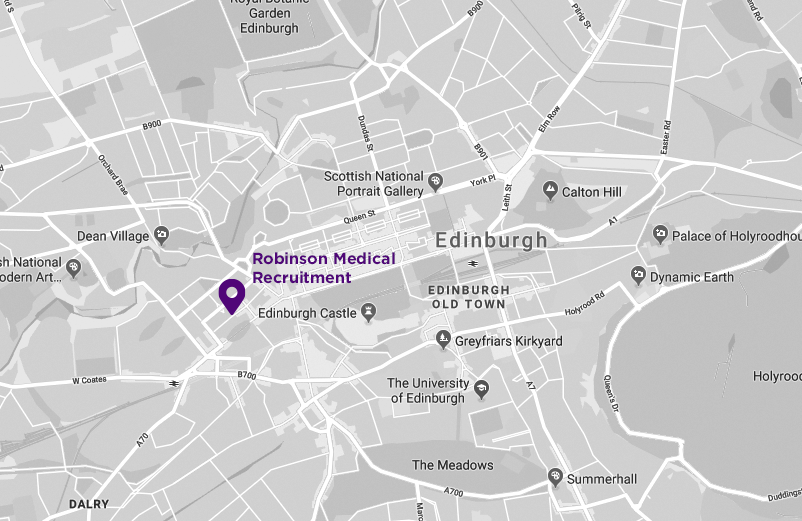 Our Locations
We're a Scottish company who specialise in supporting Scotland's healthcare market. So why not pop into one of our offices for a coffee and a chat.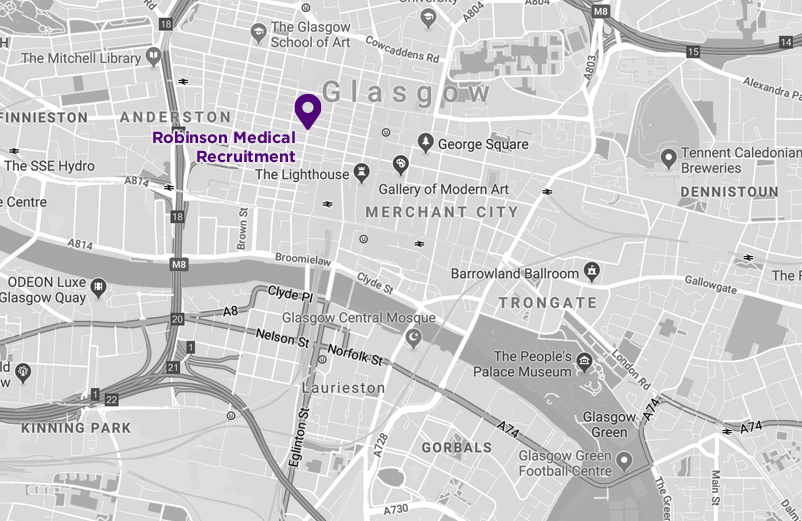 Register your details
Sign up to join RMR
---
General Data Protection Regulation - Your Data
By sharing your data with us, your information can be accessed by Robinson Medical Recruitment.
What is GDPR?
GDPR stands for The General Data Protection Regulation. It's the successor of the data protection act for EU residents. These rules will be enforced from May 2018 and will raise the bar on privacy standards for how businesses obtain, process and store your data.
Why do you have my data?
We have your data because you have submitted your CV or a job application via a career microsite, or through a social media campaign advert. You will have ticked a box to confirm your consent for us using your data in this way.
How do you store my data?
Your data will be stored on our server and within our Applicant Tracking System, both of which are fully secure. In addition to this, we use analytical tracking software to improve your user experience.
Can I delete or change my data?
You may at any time request the right to be forgotten. Please contact us if you would like your details and associated records removed from our systems, and we will notify you once this has happened.
Similarly, if you wish to make any changes to the data we hold about you then get in touch and we will make the relevant changes for you.
Changes made to data, or the removal of data will be logged by our system for audit purposes.
How can I see what information you have about me?
You have the right to access any data that we hold about you. You may submit a request to access this data verbally, electronically or in hardcopy. All data that you have supplied, such as your CV, application forms, and any recruiter notes and comments will be made available to you free of charge. The system will log the event for audit purposes.