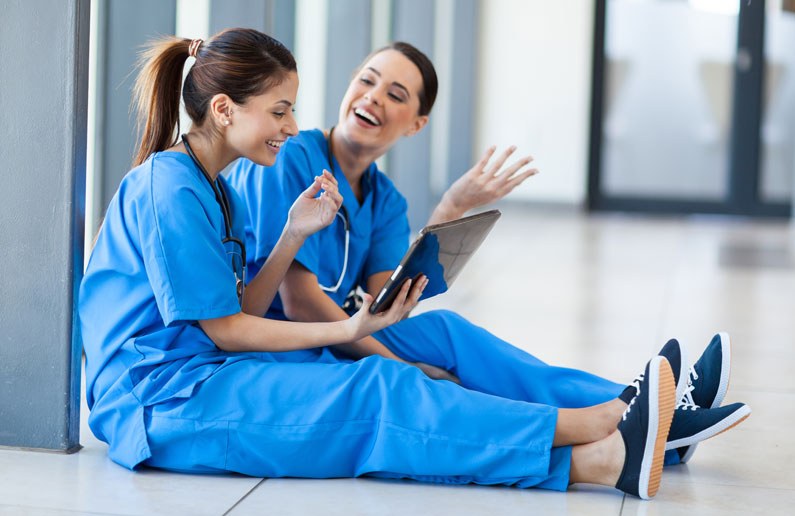 Rewarding you earlier than the rest
Our agency staff are the lifeblood of RMR. We love working alongside people who are passionate about what they do. And we're always looking for people who share our values and ethos.
When we ask you to refer a friend to us that's exactly what we mean. So we believe that you should get rewarded once you've done your part. That's why we reward you as soon as your referral has worked their first shift. And unlike others, we will pay you the remainder after their sixth shift. Meaning you won't be waiting months to get the reward you deserve.
But wait, that's not all! We will also reward the person that you have referred after they complete three months' service. So making a referral is beneficial to everyone!
Nurses
1st shift - £125 to you
6th shift - £125 to you
3 months' service - £125 to your referral

Carers
1st shift - £50 to you
6th shift - £50 to you
> 3 month service - £50 to your referral

If you make five referrals within a 6 month period then we'll give you an additional referral fee as an extra "thank you"
Make a referral
Simply complete the form below to refer a friend to RMR and start enjoying the benefits
Terms and Conditions
The person that you recommend must have least 6 months' experience in a healthcare assistant role in the UK within the last 12 months or at least 12 months' UK post-qualification experience as a nurse and a valid NMC pin number.
RMR must be notified of your intention to claim a referral bonus at the point of referral. Either by the referrer or the person being referred.
The referral payment will only be made once the referred person has met the required conditions. E.g. worked their first shift or completed 3 months' service.
The referral payment will only be made if the recommender is an active staff member with RMR and has worked within the 6 weeks prior to receiving the bonus.
The monetary values stated above are only valid for recommendations made on or after 1st March, 2018.
All referral payments are subject to tax.
This offer is not applicable in conjunction with any other promotion run by RMR.
The decision of the RMR Director is final.
Register your details
Sign up to join RMR
---
General Data Protection Regulation - Your Data
By sharing your data with us, your information can be accessed by Robinson Medical Recruitment.
What is GDPR?
GDPR stands for The General Data Protection Regulation. It's the successor of the data protection act for EU residents. These rules will be enforced from May 2018 and will raise the bar on privacy standards for how businesses obtain, process and store your data.
Why do you have my data?
We have your data because you have submitted your CV or a job application via a career microsite, or through a social media campaign advert. You will have ticked a box to confirm your consent for us using your data in this way.
How do you store my data?
Your data will be stored on our server and within our Applicant Tracking System, both of which are fully secure. In addition to this, we use analytical tracking software to improve your user experience.
Can I delete or change my data?
You may at any time request the right to be forgotten. Please contact us if you would like your details and associated records removed from our systems, and we will notify you once this has happened.
Similarly, if you wish to make any changes to the data we hold about you then get in touch and we will make the relevant changes for you.
Changes made to data, or the removal of data will be logged by our system for audit purposes.
How can I see what information you have about me?
You have the right to access any data that we hold about you. You may submit a request to access this data verbally, electronically or in hardcopy. All data that you have supplied, such as your CV, application forms, and any recruiter notes and comments will be made available to you free of charge. The system will log the event for audit purposes.